Today, I honor the birthdays' of two celebrities from my personal life.  George Washington, the 'father of our country', and Eleanor, the 'mother of my person'.   As for the first I hate to dispel the mythical date.   I remember the walls of my elementary classroom for years, festooned in February with initially, portraits, drawings and renderings of  Abraham Lincoln.  His birthday was celebrated on the 12th.  We would be free from the daily rigors of school as a national holiday was proclaimed and celebrated.  These Lincoln decorations were then  followed by red hearts, glittered and adorned with icons of emotion.  Paper lunch sacks, emblazoned with the  names of each particular classmate, would sit upon the oil-soaked oaken planks fitting together like a puzzle.  The bags anxiously awaited Valentine's from friends and hopefully, love notes from secret admirers.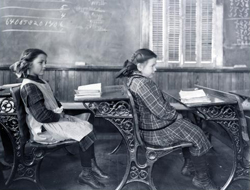 Annually, I would yearn for a special note from that year's love of my life, oftentimes coming up short, disapointment setting in for this rotund bespectacled Lumpy Rutherford type.
Occasionally, that special Valentine would appear, my heart would pound with excitement, my quest had been met, only to find that another pig-tailed, pock-marked face would soon replace her.  But I digress.
Nearing the month's end, George Washington and everything about him would supplant the Valentines and Lincoln as well. The 22nd was a big day. School would be cancelled once again for a national holidays.  Circle, in the form of ground pies would be carved by booted feet in the inches of new fallen snow, and the television would bust out with sales of whites and other bedding for the year. Why Washington's birthday was synonymous with white sales I'll never know. However, historical research proves that George Washington's birth was actually today, the 11th of February. Nevertheless, both days, sans school, were altered into one President's Day many years later, much to the dismay of school children everywhere.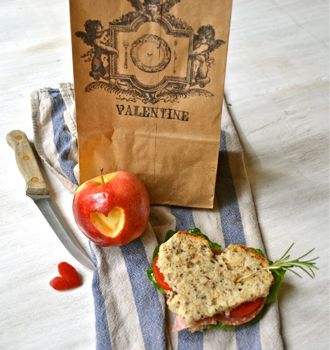 My mother passed some dozen years ago, but on this day, I recollect the many memories I have of her. I recall, like most, not only those exhilarating moments of life and love but the shortcomings and regrets of what I may have seen as improper parenting.  It is only then that I begin to understand. She did her best as a mother as I too, have as a father. We do what we think is correct. Our ignorance as parents comes at a price – regrets of our children. But we had no training manual, no book of guidelines as parents. Humans learn much like monkeys, from watching their mothers. I too, would love to undo the misgivings and shortcomings to my  children borne of my own ignorance. But that is the story of life. We live, we err, and hopefully we learn and forgive.
George never chopped down a cherry tree, nor were his porcelain dentures made of wood. My mother loved severely as most mothers do and any 'storied myths' are much like those of lore, exaggerated from tainted perspective. The 11th of February remains special in my own heart, as well as I may perceive it.