Two weeks ago, I found an out of the way gift shop called Earthbound.  I initially went in to purchase a pre-Civil was skirt and bodice for Robin, along with a large straw hat as props for a photo-shoot idea I had. I have this penchant to pose her in an antebellum cotton field that I spied on one of my backroad treks here in South Carolina.  Those items I was fortunate enough to purchase.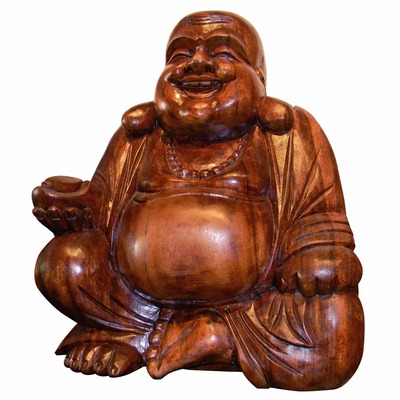 However, to our surprise, we also found sitting in the rear of the store a one-of-a-kind teak wooden Buddha. He sits about two feet tall. Our daughter has always loved and fancied to own one. When we saw the original price was slashed by 2/3, I knew it was ours to have. We took it home, set it on the credenza until we made the trip north.
Everyday Robin would walk by and smile at its robust and stout squat. Supposedly it's good luck to possess a Buddha. As long as you don't let it rest on the floor. That, we're told, is not a good idea. I would pat its rotund torso and rub 'da' Buddha occasionally.  Robin took special pains to administer several coats of Liquid Gold to bring the grain to the forefront of each carved crease.
He must be working on us.  Last week, I sold several of my photos to the tune of $425.  We returned a small rug shampooer to Walmart and received more than its original price.  A lucky few days, no less.  Today, as we were packing the truck for the trip north, I remembered that I wanted to drain all the water lines as well as empty the hot water tank.  The temps are supposed to fall next week and we won't be there to maintain enough heat for the water lines without running short of propane.  I bled the cold and hot water lines.  As I was unscrewing the plastic plug from the hot water tank, it broke off in the grips of my pliers.  There I hold in my hands half the end, the other still frozen within the threads of the drain opening.  We have to leave and at seven in the morning, no one is open to ask for help.  Oh well, I'll leave it until we return.  My neighbor, Dennis, who must rise early, saw my dilemma and came over in his shorts and flip flops and said, "  Go!  and worry about nothing".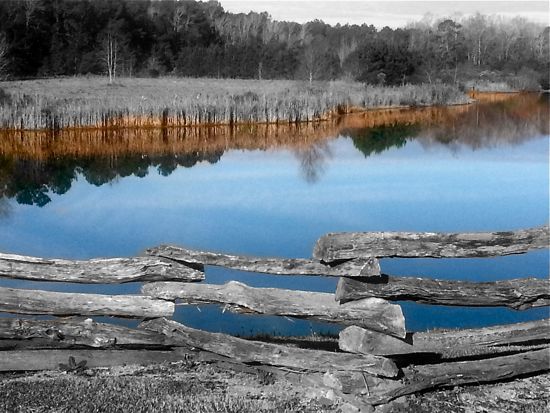 We headed out under a cool but sunny and beautiful sky.  As each hour passed and we inched our way north, instead of warming, the temperatures dropped.  About two hours up I-95 I received a text.  It was Dennis telling me not to worry.  He had purged and plunged my hot water tank of any sediment, removed the remaining plastic plug and replaced it with a new brass unit.  Buddha, sat in the back seat, smiling as he measured each mile north.  With each additional state added to our journey we were welcomed into cold, and clouds, and snow.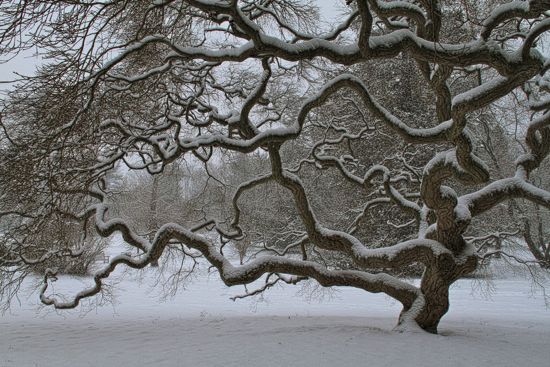 We're so excited to see the kids, our grandchild, and welcome yet another addition to the family on Wednesday.  With each passing mile, another memory was brought to the conversation, another prediction of what is yet to come, another guess into the future, and another drop in the mercury.  We love the South, but we love our families more.  By the time we stopped at a rest in Virginia, we questioned our sanity.  We will always love our children, and their children more.   But damn, what were we thinking in not moving South.  By the time we reached New Jersey, it proved to be the coldest day of the winter, the Farenheit not getting out of single digits, and the wind chill in the negative.  The excitement had waned.  The misery of cold had broken our mettle.  All the dreary had once again taken over the night.   Until a knock came this evening.  There at the door was our son, our daughter in law, and this smiling face. Buddha had again worked his magic.